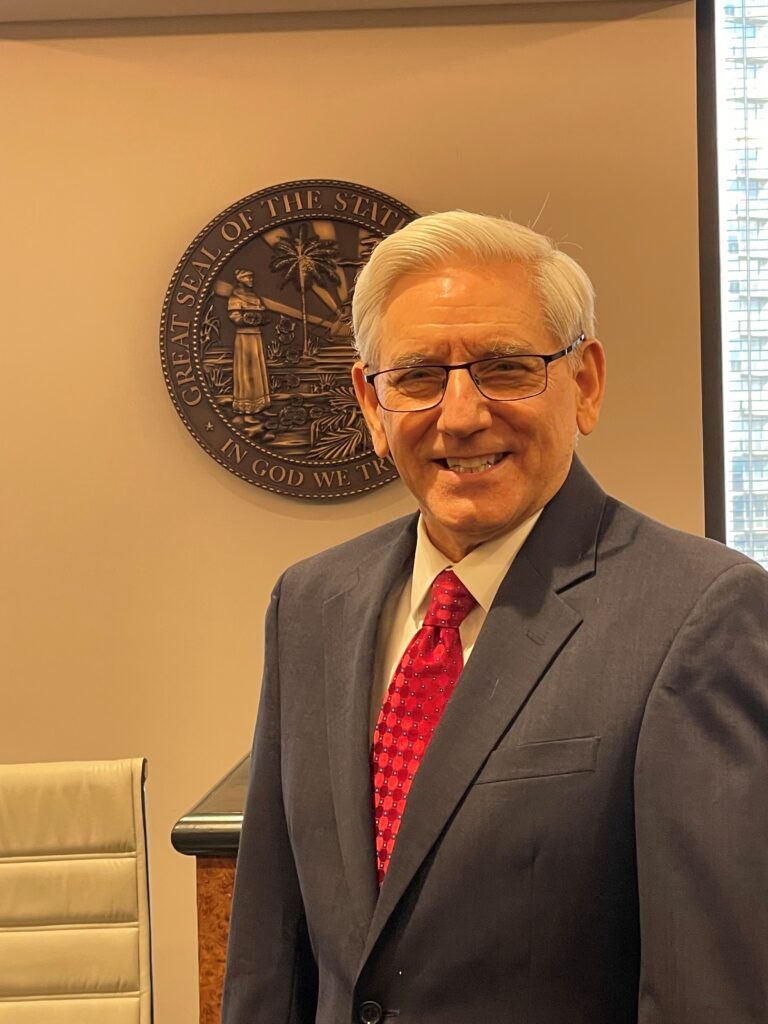 The legal field is a constantly evolving landscape where professionals need to learn how to adapt to be truly successful. Honing essential skills and building knowledge in areas that will best empower an individual to perform at their best is crucial for any budding legal professional, and attorneys with experience speak to the importance of contributing to conversations that push innovation and forward thinking within the field.
Joseph Taraska is a Florida based attorney who specializes in areas of practice such as wrongful death, medical malpractice, defective products and more. Through high-level evaluations of numerous topics within the legal field, attorney Joseph Taraska hopes to provide the public as well as medical and legal professionals with information that will empower them as they seek and or provide medical care as well as the representation of clients.
About Attorney Joseph Taraska
Joseph Taraska is an attorney with over four decades of experience in litigation. His tenure in the legal field is marked by a history of finding innovative solutions for the needs of clients and a desire to utilize his acumen to defend the rights of others.
Educational History
In 1969, Mr. Taraska graduated from the United States Air Force Academy, where he was chosen as the outstanding cadet in law. He would later earn his law degree from the University of Pennsylvania. After graduation, he was competitively chosen to take part in special training being held at the Air Force Eastern Regional Medical Center, Armed Forces Institute of Pathology, and served as a Forensic Medical and Legal Consultant for the United States Air Force. This specialized training helped Joseph Taraska build foundational skills that would prepare him for a career in litigation.
Legal Experience
Throughout his career as an attorney, Joseph Taraska worked in various capacities. This includes work as a Judge Advocate and Medical-Legal Consultant for the US Air Force. Mr. Taraska would later work as an associate and them became a partner at Maguire, Voorhis, and Wells, P.A in Orlando, Florida. During Joseph's time in a statewide litigation practice, he specialized in representing individuals who had suffered injuries, hospitals, healthcare organizations, insurers, and healthcare professionals.
Attorney Joseph Taraska was a founding partner of Taraska, Grower, Unger, and Ketchum, P.A in 1984. During this time, he also served in several board and committee capacities. This includes work as council to the CEO of the Adventist Health Systems in Central Florida as well as the Bioethics Committee of Florida Hospital. Mr. Taraska would later join Morgan & Morgan, P.A in Orlando, Florida in 2009 as a complex litigation, medical malpractice, products liability, and medical products attorney.
Mr. Taraska has honed several areas of expertise through his extensive career. A few of his areas of practice include complex litigation, medical malpractice, defective products, personal injury and wrongful death, health law, hospital bylaws, hospital law, hospital risk management, insurance law, managed care, medical ethics, nursing home, and state medical licensure. His experience with several specialties is integral to him protecting clients in a variety of situations.
Certifications Honors, and Awards
As one of the earliest Board Certified Civil Trial Lawyers in Florida starting in 1984 and recertified through 2019, Joseph Taraska has earned a range of honors and awards. Mr. Taraska has won first place for the Florida Medical Association's Medical Speaker's Award and currently receives the highest rating for Outstanding Legal Ability and Legal Ethics from Martindale and Hubble. Joseph also earned the distinction of Super Lawyer in 2007.
Attorney Joseph Taraska recognizes that participating in professional organizations within the legal field is a crucial method for staying up to date on practices as well as speaking on important topics and has been a member of The Florida Bar, American Board of Trial Advocates, Florida Board of Trial Advocates, The Florida Trial Lawyers Association, and more. He is currently licensed to practice before Florida Courts as well as Federal Courts including The Middle District of Florida, the 11th Circuit Court of Appeals and the United States Supreme Court. He has also represented clients throughout the United States with special admission to those courts.
Publications and Lectures
Attorney Joseph Taraska is a proponent of contributing to importance conversations that will push towards innovative solutions for the intersect between healthcare and law. His texts include "A Legal Guide For Physicians' and "The Florida Healthcare Professionals' Medico-Legal Guide", both of which have set usable standards for conversations within both the legal and health sectors. Mr. Taraska has also written chapters in medical texts on law and medicine as well as numerous journal articles throughout his time in law covering topics ranging from obtaining a patient's consent to damages in medical malpractice actions.
Mr. Taraska has also given a wide variety of lectures speaking on the importance of his findings during his career. These include lectures covering topics such as the anatomy of a lawsuit, how to be your own best advocate when receiving medical care, malpractice prevention and risk management. Sharing his findings with the public and peers within his field is a passion of Mr. Taraska's, as it shines a light on important concepts that will shape the legal and medical fields for years to come.
Testimonials
Those who have worked with attorney Joseph Taraska maintain that he is an extremely dedicated professional who is always interested in growing his knowledge within the field and imparting it onto others. Clients speak to how Mr. Taraska upholds an empathic approach to law and how he utilizes his acumen to protect the various rights of his clients during trials. Joseph Taraska stands out among others within his space for his profound interest in pushing for innovative strategies that empower attorneys to reach favorable outcomes for clients.
More from Attorney Joseph Taraska
Through high-level resources addressing various topics within the legal sector, Joseph Taraska hopes to contribute to conversations that will help both the public and medical and legal professionals in both the receipt of medical care and the provision of those services.
Future posts from Joseph Taraska will include topics such as innovative legal trends taking hold in the healthcare industry, qualities to look for in an attorney, efficient ways for attorneys to continue their quest for learning more about their areas of expertise and how individuals can help ensure their receipt of quality care. Through his experience in over four decades of practicing law Mr. Taraska hopes to help demystify the legal system as it intersects with healthcare.
If you want to learn more about the legal field from a professional in the space such as Joseph Taraska, be sure to check this website for frequent updates!